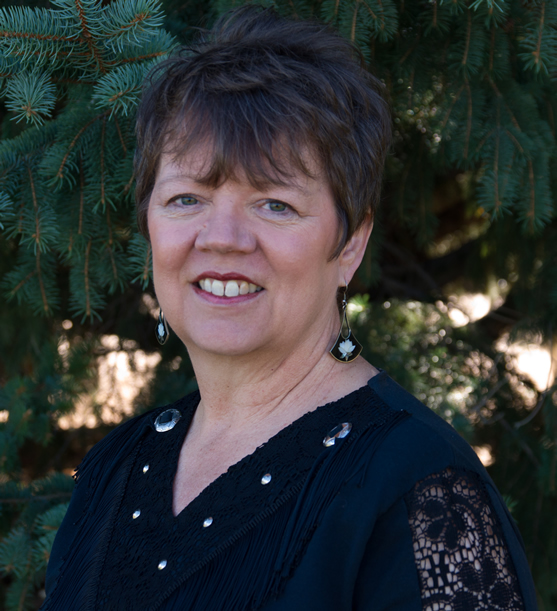 TimberDark Publications, LLC publishes award winning science fiction, fantasy, short stories, and nonfiction for all ages. Owner and lead creative writer, Allynn Riggs began her journey to self publishing long before joining the Colorado Independent Publishers Association in 2012. It was through this connection that her novel, The Blood, the first book in a crossover science fiction/fantasy series, The Stone's Blade, was published in May 2014. The second book of the series, The Balance, was published in September 2016. More titles are in the planning stages to fill out The Stone's Blade series. Several children's books and another fantasy are in the wings. In November 2015 Riggs became the editor and publisher of The American Dance Circle, a quarterly publication by the Lloyd Shaw Foundation, a nonprofit organization focused on the folk dances and music of the United States.
In August 2014, The Blood received three EVVY Awards; placing third in science fiction, third in fantasy and the cover and interior design by Nathan Fisher of Ideas Ablaze in Colorado Springs, Colorado received a merit award. You can read the first chapters by going to The Blood tab.
Allynn's award winning short story for children, Pumpkin Party, was published in the e-zine, Stories for Children in 2008. It was chosen to be in their 2008 anthology The Best of Stories for Children.
If you have any questions or would like to speak with Allynn Riggs, please e-mail her at allynn@Timberdark.com or call her at 303-808-9724.
THE BALANCE: The Stone's Blade, Book Two, is NOW AVAILABLE on Amazon as a paperback and in Kindle format. At the moment you can search for Allynn Riggs when you get to the Amazon website. I am still working on a direct link. Thank you for your patience.
Merit Award winning cover and interior design by Nathan Fisher of Ideas Ablaze in Colorado Springs, Colorado.
The Blood: The Stone's Blade, Book One placed third in Science Fiction and third in Fantasy categories in the 2014 CIPA EVVY Awards. It has since garnered a four star review from Foreward Clarion Review in May 2016 where the reviewer stated in part: ". . . Themes prevalent in The Blood are skillfully rendered, and its heavy topics prompt much reflection. The consequences of power when it is used for personal gain, the effects of culture shock, and the undeniable power of love in all forms inform various parts of the novel, though sections that focus on such topics are subtle rather than preachy. . . Riggs has created a world both familiar and strange, and is in good company with the best science fiction and fantasy."
The Blood is available at https://alturl.com/fbn43
Here is The Blood on the special Rocky Mountain Authors shelf at The Tattered Cover Book Store's LoDo location near the 16th Street Mall in downtown Denver, Colorado.